ncRNA:TE Relationship
Jumping sequences, Transposable Elements, are dispersed throughout plant genomes. They comprise high density, in terms of size, ploidy, and heterozygosity, and genome size, probably due to also a dynamic set of old and recent bursts of Transposable Elements (TEs) are common hallmarks of many plant genomes. In addition, TEs have been correlated with other sequences, such as ncRNAs. Several studies focus on efforts to understand how ncRNA: TE is involved. Based on this, we bring an analysis that contributes to the mapping of these overlaps in the genomes. In this way, helping to foster research and helping to clarify how this relationship plays out. Improving the annotation of TEs makes us better understand its role during the evolution of the genome. More in PlaNC-TE: a comprehensive knowledgebase of non-coding RNAs and transposable elements in plants.
Database Comparative
Comparison of ncRNA:TE overlap amount in four genomes, selected by no preference. Investing in standardized annotations and different tools improves in-silico data for further analysis. Details in O. sativa, M. acuminata, A. thaliana and M. esculenta.

Overlap region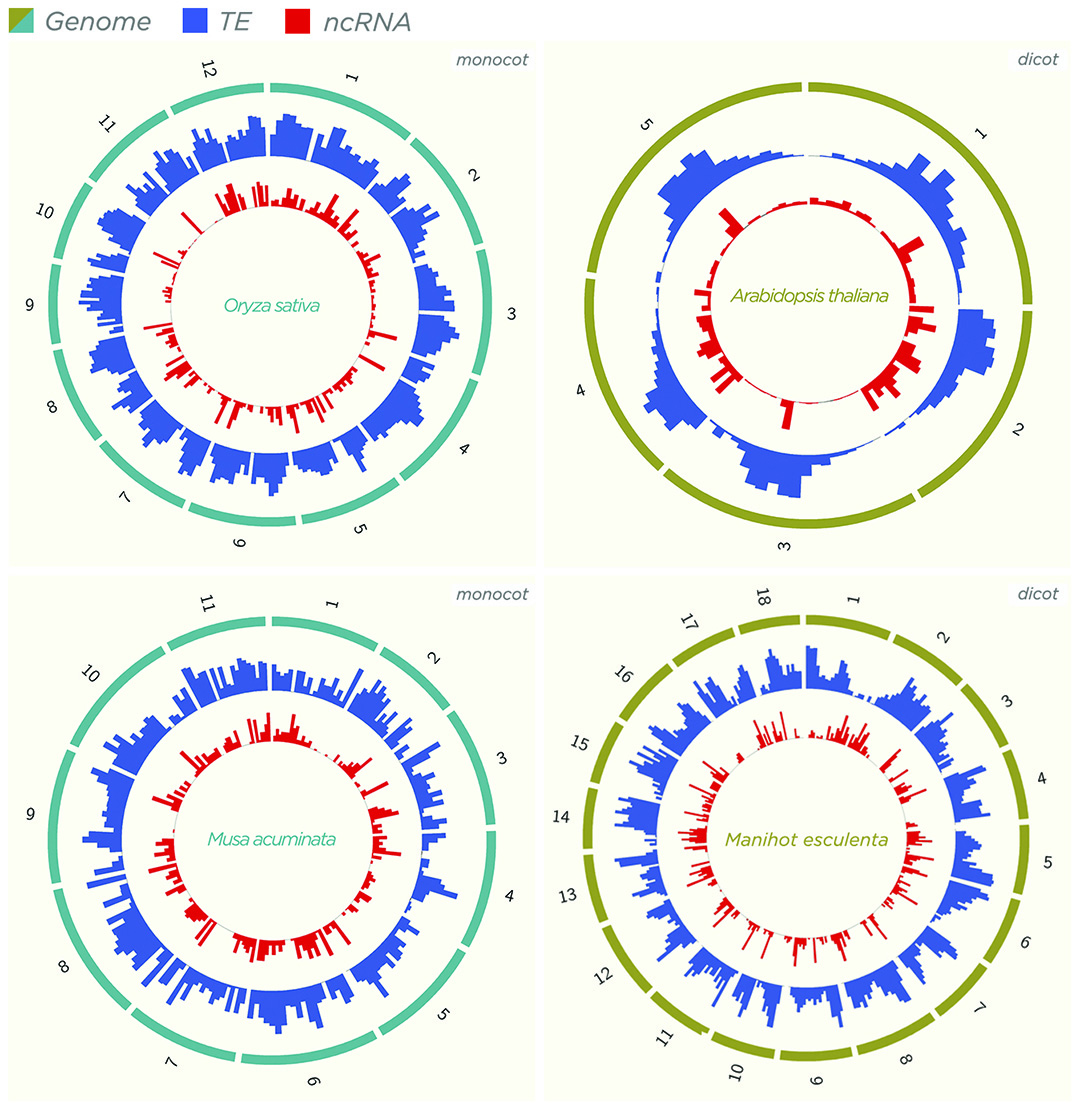 Figure 1 - Transposable Elements and Non-coding RNAs density in the chromosomes at O. sativa, M. acuminata, A. thaliana and M. esculenta.